Thursday, December 31, 2015
The Show
An incredibly live one-man show, rocking Northern California and The Great Northwest for more than 25 years, with Classic Rock, Blues, Motown, and Hot Country Hits!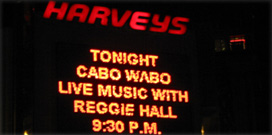 The Tahoe Strip All the hottest venues around Lake Tahoe, including extended bookings at The Hyatt Regency's Cutthroat's Saloon, Incline Village, Embassy Suites Summer Series at Echo Lounge, and Sammy Hagar's Cabo Wabo Cantina, inside Harvey's Lake Tahoe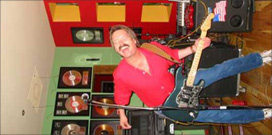 Onstage @ Cabo Wabo Cantina Or, 'Tahoe Wabo', as we call it, where there's a party every night! People from around the world, and locals as well, come for the music, the dancing, the great bar, and that 'Party in Cabo' atmosphere.